The Mill Woods Seniors Association (MWSA) operates the 2nd Floor Cafe. We strive to prepare fresh and affordable homemade meals for dine-in and take-out. The cafe is open to the general public, not just for members.




Location

2nd Floor, 2610 Hewes Way NW

(Above the Mill Woods Edmonton Public Library)

Edmonton, AB T6L 0A9




Cafe/Catering Inquiries

780-944-5926




Follow us on Instagram: 2ndFloorCafeYeg
---
2ND FLOOR CAFE NEWS
MWSA remains open for dine-in and take-out. Proof of full vaccination (

at least 2 doses of COVID-19 vaccine) will be required to enter MWSA, including the cafe.

New! MWSA is hiring a line cook (re-post). The deadline to apply is September 20, 2021.


As of Sept 3, 2021, masks are mandatory at centre. Please keep your mask on until you are ready to eat/drink. Thank you for your cooperation.

Livers & Onions Day will be the last Friday of every month.
MWSA 2nd Floor Cafe is open for dine-in. For the safety of the dine-in customers and volunteers, we are taking extra COVID-19 precautions, such as minimal handling of silverware and condiments; frequent cleaning of tables, and more. Takeout lunch and cinnamon buns to-go will continue.

SAVE TIME! CALL AHEAD!

You can call ahead of time for your lunch pick-up, so you don't have to wait.

Just give us a call at 780-944-5926 (Cafe Counter) or 780-496-2997 (MWSA Office).
***We're also raising money to replace our broken commercial ice machine. Help us reach our goal. Every dollar counts. ***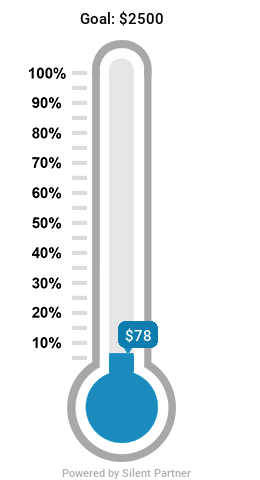 Updated: Sept 2, 2021
Donate now. Thank you!
---
HOW TO ORDER DELICIOUS FOOD FROM OUR WEBSITE
Scroll down to our menu below
Select items. Include quantities and any special instructions or dietary needs.
Place them in your cart.
Click on Checkout.
Fill out your billing information.
Confirmation will be sent to your email.
On pick-up day, come to the Centre. Give us your name, and we'll give you your fresh, delicious food.
Enjoy!
***OR ORDER BY PHONE with your credit card. Call 780-496-2997.***
Thank you for the support!
HOMEMADE CINNAMON BUNS TO-GO
Our cinnamon buns are made in-house in our commercial kitchen by Daniel, our chef. They are baked and packaged THURSDAY morning.
WHAT:

FRESH HOMEMADE CINNAMON BUNS
WHEN:

EVERY OTHER THURSDAY, PICK-UP TIMES: 10:00 AM-11:30 AM
WHERE:

MWSA, 2ND FLOOR, 2610 Hewes Way NW Edmonton, AB.
Allergy Alert! Our cinnamon buns contain wheat, dairy, and eggs. If you need to contact us about your order, please call 780-496-2997.
THANK YOU FOR SUPPORTING A LOCAL, REGISTERED NON-PROFIT ORGANIZATION.
---
2ND FLOOR CAFE LUNCH TO-GO & DINE-IN
BREAKFAST & LUNCH MENUS
Tell us what you think about our food...we are always looking to improve.
Disclaimer: While we do our best to cater to allergies/food restrictions, we cannot guarantee cross-contamination will not occur.
---
ORDER YOUR LUNCH TODAY ONLINE OR CALL 780-496-2997!
(Pre-order to save time and money!)
2nd Floor Cafe Online Menu
2nd Floor Cafe Online menu, located on the 2nd Floor (same building as the Mill Woods Public Library).
**Lomo Saltado **(Peruvian beef wok stir-fried with onion, tomatoes, garlic-soy-oyster sauce, cilantro) with rice corn, and crispy potatoes. GF