Mill Woods Seniors Association (MWSA)




We are committed to sharing the most up-to-date information on COVID-19 with seniors and our community partners. We update this website, Facebook Page, Twitter, and phone line regularly. Don't forget to join our Weekly E-newsletter List (link below) for the latest news and updates in your inbox.




New! ***2ND FLOOR CAFE SURVEY!*** MWSA is planning a frozen foods program in the summer. Please fill out our survey by May 15, 2021.




New "Golden Reflections Series" produced by MWSA featuring MWSA members.







Check out our new YouTube Channel for more interesting videos!

---

COVID-19 Updates




MWSA remains closed to the public, but we are still offering virtual programs for Session 3 (April 19-May 29, 2021).




Our lunch and cinnamon buns to-go service, and online programming are ongoing at this time. Our Outreach (780-720-6213) and Home Support service remains available during regular office hours. If you have any questions, concerns, or need to speak to a staff member, please call our Main Line (780-496-2997), Monday-Friday from 8:30 a.m-4:30 p.m. The health and safety of our volunteers, members, staff, and instructors remain a top priority.




Please continue to check our website regularly, and follow all health regulations.




If you are sick or have COVID-19 symptoms, or get a call from AHS regarding Contact Tracing, PLEASE STAY AT HOME.


For more info on how you can stay safe, go to http://www.alberta.ca/covid19.


Feeling sick? Please and take the AHS COVID-19 SELF ASSESSMENT TOOL


Mental Health: Confidential supports are available to help with mental health concerns. The Mental Health Help Line 1-877-303-2642 and the Addiction Help Line at 1-866-332-2322 are available between 7 a.m. and 11 p.m., seven days a week.





Updated: May 11, 2021










---
Tickets on Sale now!
***We're also raising money to replace our broken commercial ice machine. Help us reach our goal. Every dollar counts. ***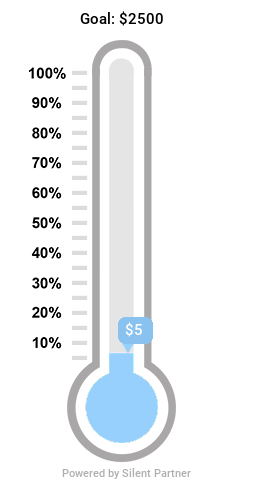 Donate now. Thank you!
If you need Outreach Support, please call (780) 720-6213 (new number!)
Monday-Friday, 8:30 a.m-4:30 p.m.
If you are in a crisis or distress, you can call the 24/7 Distress Line: 780-482-4357.
Check our website (www.mwsac.ca) often for updates!
About the Mill Woods Seniors Association




Mission




MWSA enhances the quality of life of seniors in Mill Woods and surrounding communities by providing programs and services that meet their recreational, social, health, physical, intellectual, and emotional needs

Vision

MWSA is a welcoming centre that meets the recreational, educational, and social needs of seniors in our community.

Our History

MWSA is a non-profit, charitable association formed in 2007. We can operate as an independent seniors association through grants, membership fees, registered program and drop-in fees, donations, and general fundraising. We rely on our generous and dedicated volunteers who support our efforts every step of the way.




Location

2nd Floor, 2610 Hewes Way NW

(Same building as the Mill Woods Edmonton Public Library)

Edmonton, AB T6L 0A9




Our location is wheelchair accessible.

Hours of Operation

Monday-Friday, 8:30 AM-4:30 PM

Contact Us

Main Line: 780-496-2997